Top 4 Reasons To Get An E-Bike This Christmas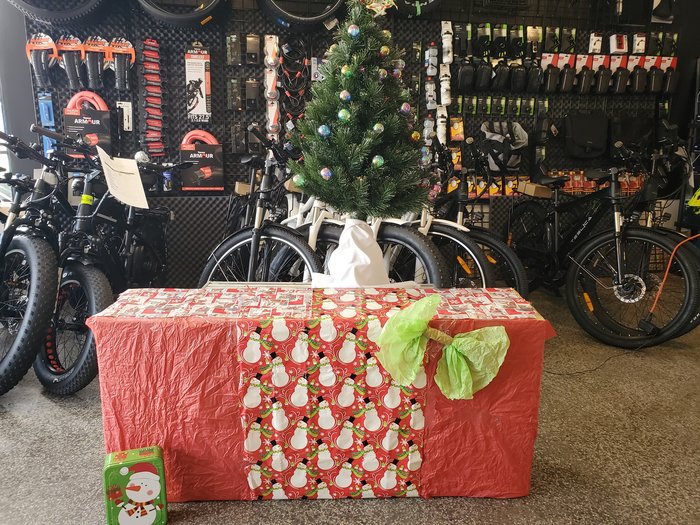 Let's face it, when it comes to Christmas, you probably spend the bulk of December planning, prepping, hosting, and cleaning. The last thing you're thinking about is yourself but it's so important to make sure you're taking care of you!

When it comes to the ultimate Christmas gift, one of the best, hands down, is a brand new bike. But why stop there?

An electric bike represents independence and freedom like no other. 

Electric bikes are a solid investment for many reasons; they appeal to any age group, they provide you with the means to travel almost anywhere in almost any road and trail condition, and they are affordable.

Bikes have been a reliable form of transportation (especially inside of major metropolitan cities) for a really long time. They save time and money for those who live in urban environments because they bypass the congestion and wait times that cars, trains, and buses are often faced with. 

Electric bikes in particular, are becoming more and more popular especially within the "go-green" groups because of their positive impact on the environment.

If you're a senior, an e-bike can help you stay active and safe without overdoing it. If you're a student, you'll be able to get to campus and work far quicker. If you're a leisure cyclist, you can hit any road or trail with relative ease or challenge yourself by switching to a manual setting.

So far this season we've seen an influx of e-bike purchases. But why would anyone think of buying an e-bike now, in the winter?

We've put together our Top 4 Reasons below:

1. It makes an incredible gift idea
2. Models are more available and in stock because of the holiday season
3. Prices are lower than during peak times (Spring/Summer)
4. Beats the Spring rush

At Teslica, one of the most popular e-bikes on the floor right now is our 20Ah Teslica Ambition. A sturdy fat tire mountain bike with adjustable suspension and conformed hand grips, this 4 inch tire e-bike can handle almost any surface and condition with comfort and stability. The integrated thumb throttle provides instant power while the 180mm disc brakes handle all stops with relative ease. For more information, you can visit the product page here: https://www.teslica.com/ambition-fat-tire-ebike-f26.html.
We have our full collection of e-bikes available right now in-store and online and our dedicated, highly trained staff are here to provide you with outstanding customer service.

Never too pushy with our products, we are simply here to answer any questions you might have, and help you find the perfect e-bike for your lifestyle and needs. 
All of our Teslica models are in stock with 2021 pricing still intact. Prices will be going up by about 10% for 2022. Come on down and check out our in-store location at 244 Britannia Rd, Ottawa, ON K2B 5X2
Be the first to comment...