Teslica E-bikes, a Canadian company based in Ottawa since 2018, is dedicated to providing people health, happiness, and freedom through a wide range of electric bikes. 
We believe that everyone should have the opportunity to experience the joy and convenience of electric biking while contributing to a greener future.
At Teslica E-bikes, we are committed to our customers' well-being and satisfaction. Our electric bikes are designed for different riding styles and needs, ensuring a smooth and enjoyable ride for individuals of all ages and fitness levels. With adjustable pedal assistance and powerful motors, our e-bikes empower riders to effortlessly conquer urban commutes, explore scenic trails, and embrace a more active lifestyle.
As part of our corporate social responsibility, we prioritize environmental sustainability. For every e-bike sold, Teslica E-bikes are dedicated to planting two trees, contributing to reforestation efforts and offsetting carbon emissions. We believe that nurturing the environment can create a healthier and more beautiful world for future generations.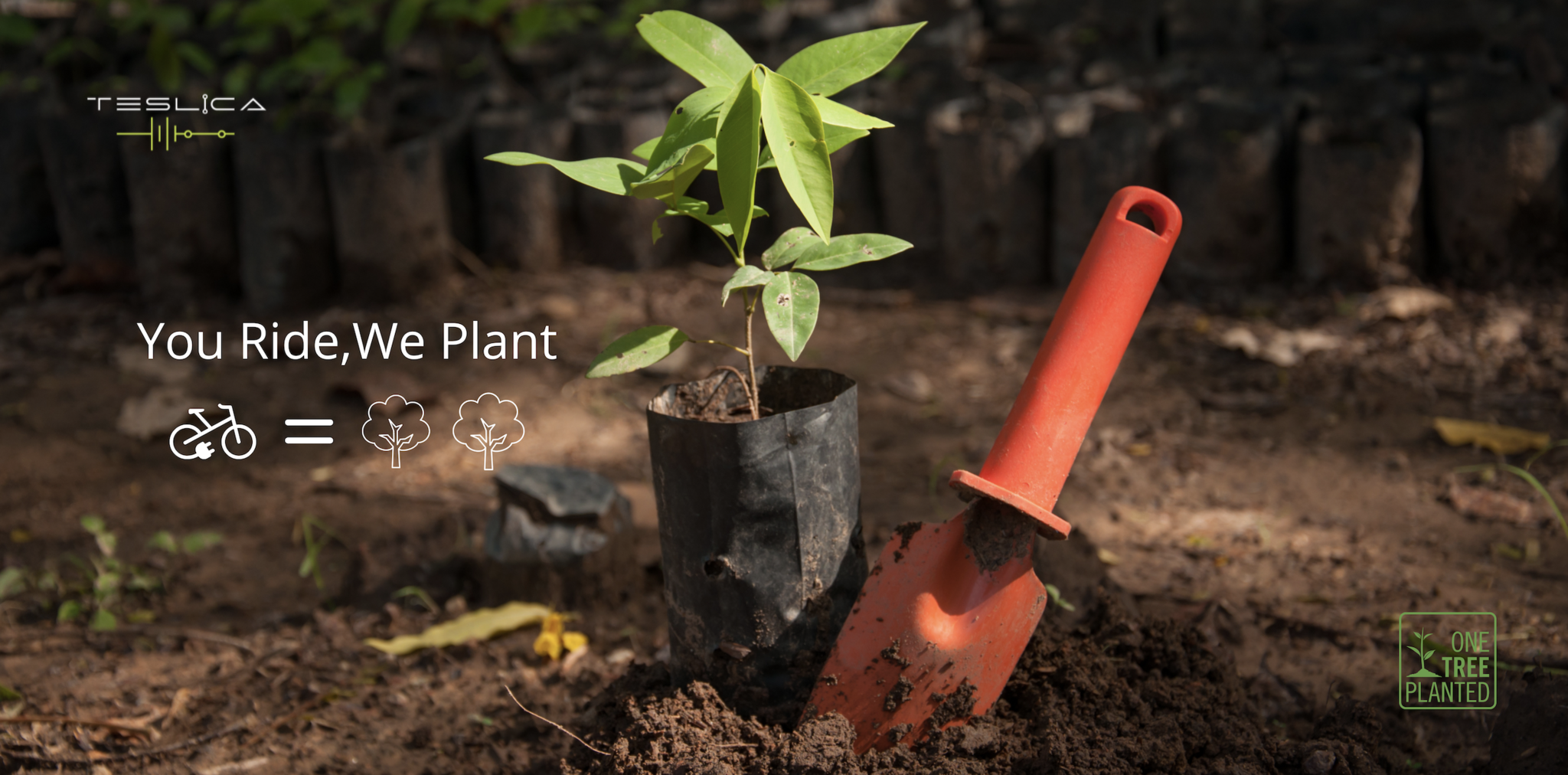 By choosing Teslica E-bikes, customers not only benefit from our reliable and eco-friendly transportation solutions but also become advocates for a cleaner planet. Our team of passionate individuals is devoted to providing exceptional customer service, ensuring that every Teslica E-bikes experience is seamless and enjoyable.
Join us on our journey towards a healthier and greener future. Experience the thrill of e-biking with Teslica E-bikes and be a part of the movement that combines health, happiness, freedom, and environmental responsibility.
Our Mission 
At Teslica E-bikes, our mission is to inspire individuals to embrace a lifestyle filled with health, happiness, and freedom while actively contributing to a cleaner environment. We believe in the power of eBikes to transform lives and communities. 
We strive to empower people to prioritize their well-being by integrating physical activity into their daily routines through eBiking. By providing accessible and efficient electric bicycles, we aim to make active transportation enjoyable and effortless for everyone.
We are dedicated to creating a positive impact on the environment. By promoting eBikes as an alternative to traditional vehicles, we aim to reduce carbon emissions, air pollution, and traffic congestion. We envision a future where cities are filled with clean and vibrant streets, where people can breathe fresh air and enjoy a sustainable mode of transportation.
Our Vision
Our vision is to create a world where eBikes are at the forefront of sustainable transportation, empowering individuals to lead active and fulfilling lives while preserving the environment. We envision vibrant cities and communities where eBikes are embraced as a primary mode of transportation, promoting cleaner air, reduced congestion, and improved overall well-being. By fostering a culture of eBiking, we aim to inspire a global shift towards healthier lifestyles, connected communities, and a greener future for generations to come.
Together, let's ride towards a brighter future, where health, happiness, and freedom intertwine with environmental stewardship. Join us as we pave the way for a cleaner, greener, and more fulfilling way of living.