The Top 6 Benefits of Folding Ebikes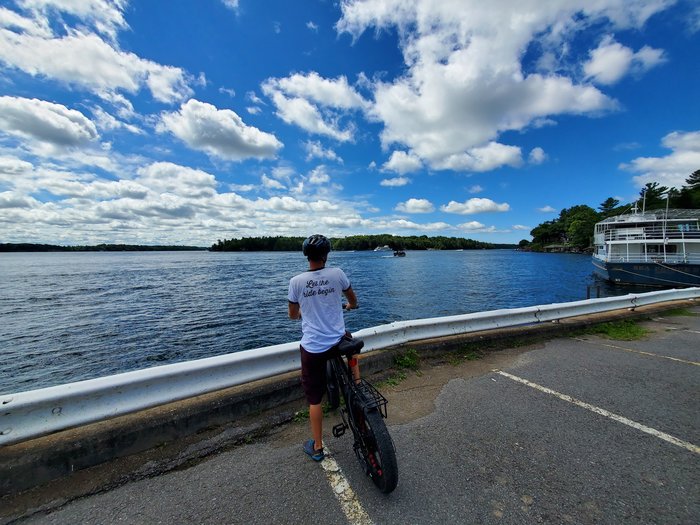 Bikes are once again becoming the go-to means of transportation. They are not only a more affordable option, but a healthier one too! Of all bike types however, e-bikes are growing in popularity and are a great alternative.
With the assistance of a motor, ebikes really open up cycling options for a wide variety of cyclists. The most common types of e-bikes are city, mountain, and foldable.

At Teslica, our Energize and Inspire Foldable Ebikes are pretty popular and for good reason.


The Top 6 Benefits of A Folding Ebike
1. Convenience
If you've ever had to trek your bike up the stairs, you know how strenuous it can be. Folding ebikes have many benefits but one of the biggest is that for most, they are easy to carry.

For convenience, a foldable electric bike can fit comfortably on a train, bus and even inside the trunk of most cars. They are quite popular with campers and boaters as well.


2. No Licence Required
In Ontario, you don't need a license, registration or insurance to operate a foldable class 2 or 3 electric bike.
Ebikes are considered just another type of bicycle so they don't fall into the same category as a car or motorcycle.
3. Less Likely to be Stolen
Since you can pretty much take it anywhere, a foldable ebike is less likely to be stolen. In fact, many are so compact, you can even place it under your work desk or fit it inside of a closet.
We do however recommend registering your ebike with 529 Garage. Visit their website for more details.
4. Helps You Keep Fit
Let's face it, life gets busy and doesn't always allow us time to hit the gym. With an e-bike you can still get your cardio in on your way to your destination, burning calories while supporting your metabolism.

If your foldable electric bike battery runs out, your bike will function like any other bicycle, allowing you to exercise as you would on a traditional bike instead.
5. Environmental Benefits
If you want to reduce your carbon footprint, a foldable e-bike is the way to go!
As mentioned before, folding e-bikes don't produce the emissions that fuelled cars do. 
6. They Hold Their Value
When you buy something, you want to be assured that it will maintain its resale value. Folding ebikes are in demand – so, if you need to sell your ebike down the road, always be sure to keep it properly maintained and you shouldn't have any issue finding a buyer.
The Bottom Line
If you want to help reduce greenhouse emissions and live a healthier life, a folding ebike could just be the best option for you!
Questions? We're happy to help! Stop by our shop located at 244 Britannia Road Ottawa,ON or give us a call at (613) 627-4285.


Be the first to comment...