Our Top 5 E-bike Winter Maintenance Tips (Staff Approved!)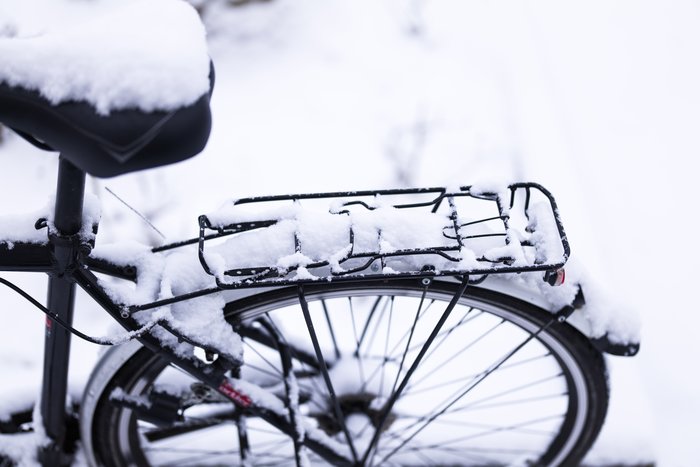 One of the most popular questions we are asked here at Teslica during this time of year is whether or not you can ride your e-bike during the winter.
In short, the answer is yes but you should account for some winter preparation and maintenance. If you've been following along on our social media page, our Teslica Team have been sharing their top tips for the past few weeks. In case you missed them, here's a refresher (and more):


1. Invest in Winter E-bike Tires – Winter tires for your e-bike are well worth the investment if you're planning to do any kind of riding during the season. Keep in mind the type of riding you do which will help you determine the tread, width, and tire pressure. If you aren't sure, our in-house staff can answer any questions you might have.

With proper winter tires, your e-bike will be able to perform better including improved traction and protection against punctures (slush and snow can hide ice patches, debris and sharp objects). 
2. Protect with Rust Proof Spray - With all of that snow, slush, and salt you'll want to protect your e-bike components from damages. On an annual basis, apply rust proof spray to the nooks and crevices of your e-bike and after each ride, wipe down your e-bike's components.

Note: Depending on how often you'll be using your e-bike, it is important to educate yourself and make smart choices for cold weather riding. 

3. Safeguard your Battery - Your battery is just as important to your e-bike as the engine is to your car. It's best to store and charge your battery inside in the winter or when  not in use. Your battery should be brought up to room temperature slowly before charging. Some winter riders will add an insulating material around the battery for very cold days to help with overall range. If you use your e-bike to commute each day, consider bringing your charger with you to top up at work and avoid having to pedal part of the way home unassisted. 

4. Adjust your Seat - Certain sections of the roads can be slippery especially when riding around corners. Consider lowering your seat to keep your feet closer to the ground. This will give you more control of your bike in the harsher road conditions. 
If you've stored your e-bike for the winter, it's a good idea to bring it in for a tune up before you get back on the road again. At Teslica, our staff are happy to help with all things related to your e-bike.
If you need a diagnostic, repair or maintenance, our qualified mechanics will have you back on the road again in no time.
Visit our bookings page to select a time and day that works best for you: https://www.teslica.com/bookings/
Be the first to comment...