7 Reasons To Get An Ebike This Spring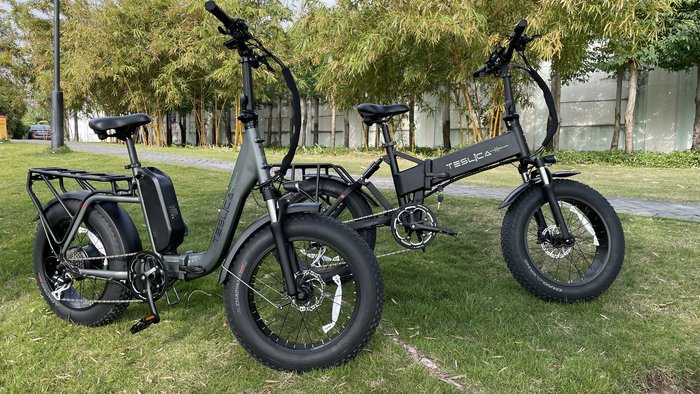 Spring is here! Time to get outside, soak up some vitamin D and go for a ride ...
At Teslica, we are happy to help anyone who is curious about what an e-bike is and how it can improve their lifestyle.

If you're looking for bike options this Spring, it's definitely worth it to explore the benefits of an e-bike.

To help, we've put together a list of the 7 Reasons based on the feedback from our customers (hint: #7 will surprise you).


7 Reasons To Get An E-Bike This Spring
1. E-Bikes Are Easier To Ride
Whether you want a little exercise or a lot, an e-bike provides you with two options - pedal assist (motor only engages when pedaling) and throttle (for short bursts of maximum power when needed)
  
2. E-Bikes Reduce Your Carbon Footprint
E-Bike motors are quiet, efficient and can be charged from renewable energy sources. E-bikes also don't produce any smoke or toxic chemicals. 96% of the battery materials can be reused to produce new batteries.

3. E-bikes have a positive impact on both your physical and mental health
Riding any bike manual or electric is beneficial to your health, however with an e-bike you can go a lot longer and less strenuously allowing you time to think and dare we say "relax".

4. E-bikes are versatile for any age and shape
E-bikes are excellent for anyone 16 or older and all shapes and sizes. Because of their versatility, they make an excellent choice for anyone needing a boost of confidence.

5. You can explore more with ease
Have you ever wondered what it would be like to take on some of the new terrain? Get to see what's beyond that steep hill? With an e-bike you can. You can adjust settings to peddle as easy or as difficult as you'd like, go further and see more.

6. They are a great way to commute to work
With an e-bike, you can navigate through rush hour traffic or take the scenic route with ease saving you both time and money in the process. Get to work sweat free and then get your workout on the way home.

7. They are affordable and durable
 E-bikes are durable and affordable. If you're wondering how affordable, we have a really great article that covers exactly how much you can anticipate spending.
Check the article out here: teslica.com/blogs/ebike-blog/how-much-should-you-spend-on-an-e-bike/
No matter what type of bike you decide to go with, it's a healthy choice regardless. When we get outside and enjoy our surroundings it can bring peace and happiness to your body and mind. Come on down and give our bikes a try. You can test drive any model at our in-store location, 244 Britannia Road, Ottawa, ON K2B 5X2 or give us a call at 1-613-627-4285. 
Be the first to comment...