SYNERGY DUAL SPORT 
E-SCOOTER
The scooter's body is Aluminum, and it offers dual suspension, hand-actuated front and back disc brakes, and electric brakes. The Sport Dual also features a digital display of speed and battery charge.
MAXIMUM FUN!
The Synergy Dual Sport is your source for maximum fun. The sport is ready to go anywhere, and any time. If you're an outdoor adventurer or a student needing to get around a college campus, this scooter offers you maximum versatility and maximum fun!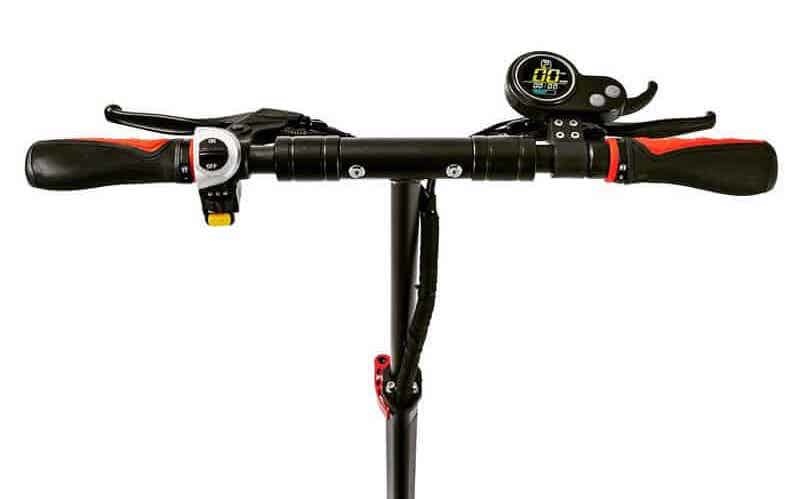 FOLDABLE DESIGN
The Synergy Sport can easily be folded down to minimize its size for storage or transportation. Folded down, the scooter will fit into the trunk of most cars, so it can go with you wherever you need it.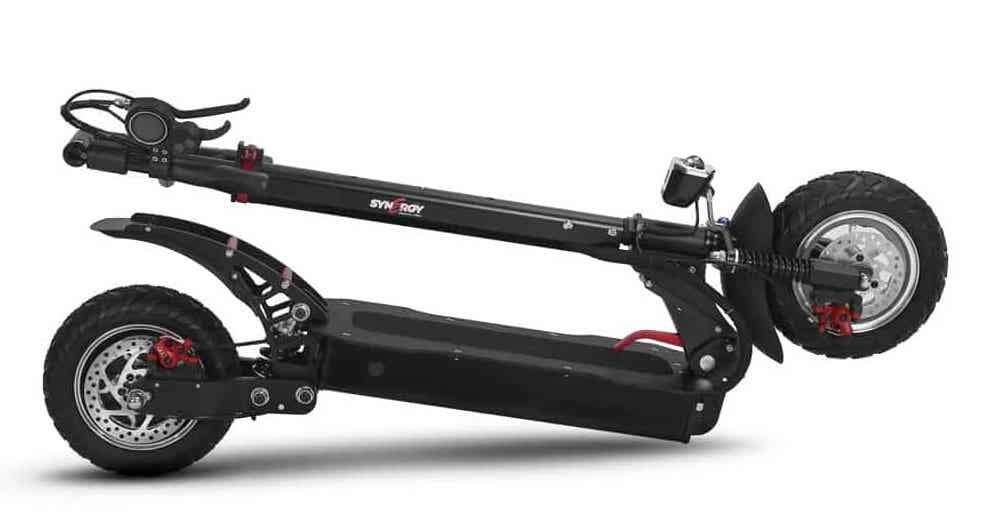 READY FOR ANY TERRAIN
The Synergy Sport features a powerful 800W DC motor, which is perfect for trails and off road terrain. The larger tires help navigate uneven ground, and the torque allows the scooter to take inclines up to 35°. The Sport is able to accommodate riders of up to 330 lbs (150kg), making it a flexible option for just about any environment or rider.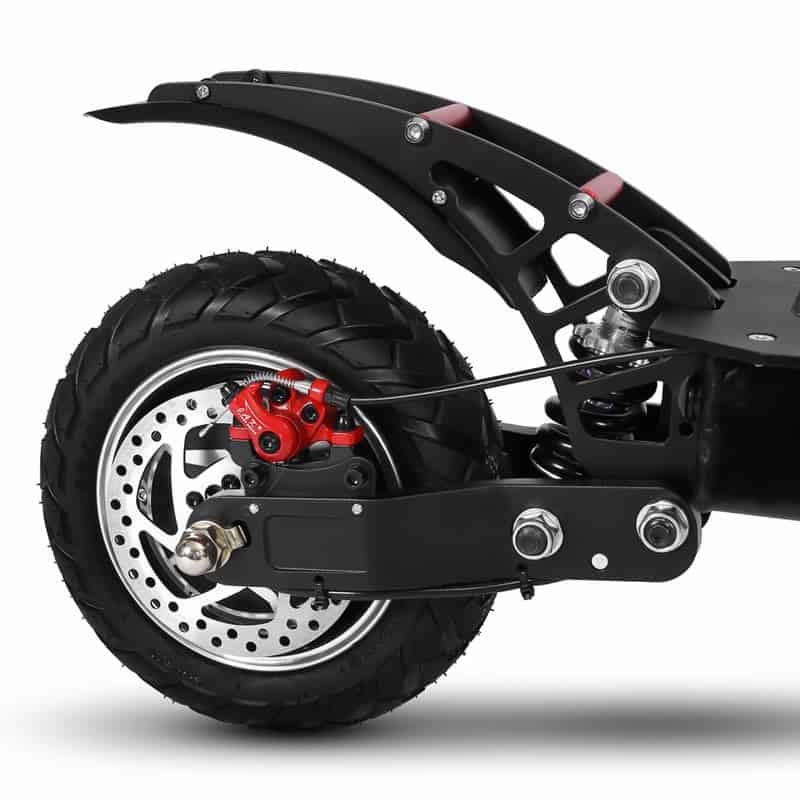 To read and download the full specs, Click Here.