Whether you're commuting from point A to B or pedalling through the countryside, the Care-Go Cargo eBike CG1 is ready to make every journey more fun and adventurous. Made for cargo carrying, this electric step-through bike is equipped with an extra seat in the back for a passenger. With 5 speeds of pedal assist and thumb throttle, it easily climbs hills and takes you on long-distance rides while still maintaining its speed and efficiency.
This cargo ebike is the perfect companion for a trip to the market, nearby farmer's market, or even a ride around your neighborhood with friends or simply anywhere you plan to go.
Equipped with a torque sensor, which is often seen on high-end ebikes, the Care-Go CG1 will provide a totally natural riding experience.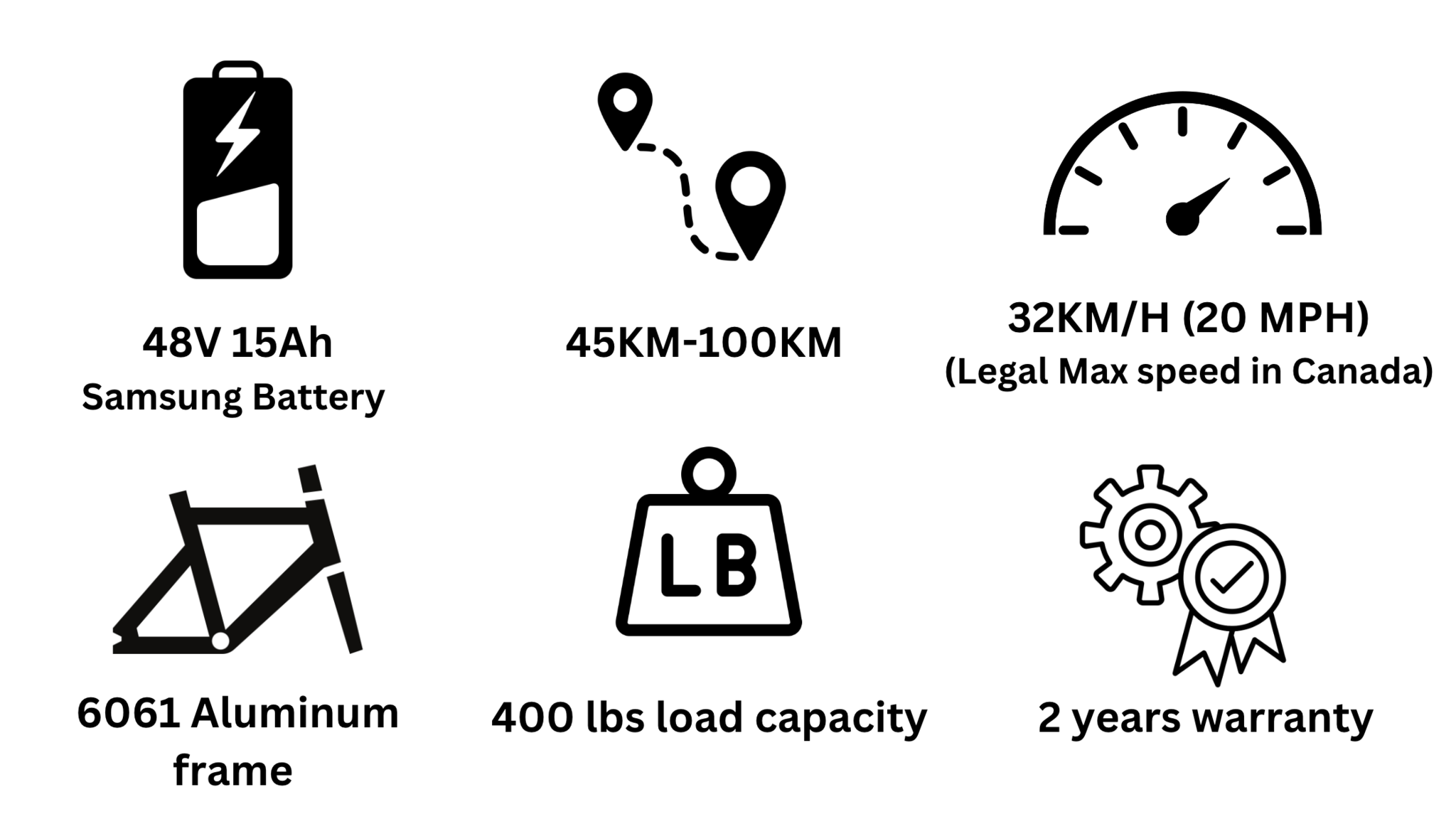 Extra Features included:
Front and rear fenders

Front and rear racks

Bell

Kickstand

Front and rear lights

Free assembly (at Teslica Shop)

Free 1-on-1 tutorial (at Teslica Shop)